set in Liverpool
and introduces
Rose who runs a
community choir
and has always
dreamed of being
a singer/songwriter.
The story follows
her journey as
she receives some
devastating news…

BEAT PRODUCTIONS
was formed by a group of friends in a Community Choir and supports Andrea's creative play-writing, taking her plays into production…
'Lost in the Beat'
is the first premiere. A shortened preview will be performed in Knutsford Little Theatre in June, followed by the full-length play in Andrea's home town of Liverpool at Hope Street Theatre in the Autumn.

"New musical play hits all the right notes with emotional songs and thought -provoking drama."
North West End UK
"This is what happens when all the right people come together. Outstanding piece of work across the board. work I see the big stage for this production."
"Emotional, witty, uplifting whilst remaining poignant. This musical play hit every human emotion with its hard hitting topics that many could relate too!"
"Heartwarming heart wrenching humourous extremely well played and written..was capturing from the off."
Successful, award winning,
North West Tour October 2023 Fully Sold Out
Achieving 8 nominations from The Liverpool Fringe and winning 3 for:
Best Original Show
Best Musicality
Best Director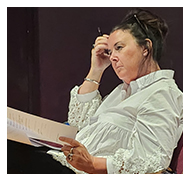 Andrea's background in nursing and specialist psychotherapy has provided her with plenty of creative reference points. She has been writing plays since 2020, and Lost in the Beat is her first full length production. It was originally entered into a local competition to find 3 short excepts, which were performed over zoom…..and Lost in the Beat was chosen! She has had great success sending her work off locally and has reached the final round for the last 2 years in the Liverpool Playhouse and Everyman submissions window, with positive feedback on Lost in the Beat.
In 2021 she started working with John Retallack on the Oxford Playwriting course. In her first year she wrote a short play "My Name is Sandra". This play has just been shortlisted by "London Playwrites" for "potential future development"….and as there are hundreds of scripts sent across for this accolade, we are all keeping our fingers crossed!! They described it as a "lovely piece, with a strong message about living life to it's fullest ….without any regrets".
Andrea has just finished her 3rd full length play about homelessness and is hoping to put this on in partnership with a homeless charity. It has now been developed to full length and has been submitted for various awards and competitions.
Andrea also attended a week long residential on musical theatre run by Willy Russell and Nick Stimson and had the benefit of their experience in relation to Lost in The Beat, giving her the confidence to put this play on. She is currently writing her fourth full length play"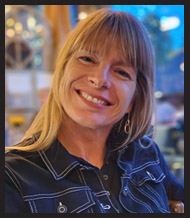 DI HEALEY
Musical Director/ Composer/Lyricist
Di is an accomplished Choir Director with over 12 years experience and has won a number of accolades at the Isle of Mann Choral festival and the North Wales Choir Festival.
Di directs two choirs in Knutsford, The Knutsford Beats(a mixed choir) and the Knutsford Star Choir (an all ladies choir) and she has over 20 published choral arrangements.
Di also offers music team building events for Corporate clients, a highlight being a GB Music event with a client learning and recording her arrangement of a Beatles Medley in the Abbey Road Studios in London which was an absolute honour.
Di is a newly emerging singer/songwriter with songs currently on all the music platforms under "HealeyBadger" in association with her music writing partner Richard Badger who has co-written a number of the songs in this musical. The song "You" which is the love song of this musical, reached the semi-finals in the 2022 UK Songwriting competition.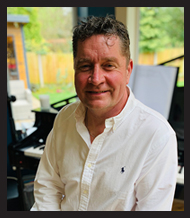 RICHARD BADGER
Pianist/Composer
Richard Badger is the pianist and co-writer of some of the songs in Lost in the Beat musical. When not busy running a successful video games studio, Rich can often be found at a piano playing purely for fun, he plays entirely by ear.
Rich and Di Healey became collaborators when he joined The Beats choir back in Feb 2018. In 2020 Rich and Di started to record and share ideas.
Rich puts together chord progressions and piano melodies, Di adds her wonderful lyrics and the music for Lost in the Beat was born.
They have now gone on to record and release original music on various platforms and perform at open mike nights to get their music out there.
Rich will be playing his own music live for the performance.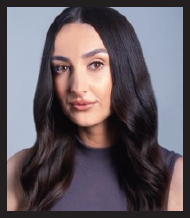 ABBEY FITZHENRY
Director
Abbey is an Actress, Writer and Director – in 2021 she won Liverpool fringe best director for Ste Mc's "Imagine" and in 2022 she won the Leverhulme festivals adjudicators award for her play "On The Road Again" and the Youth Originality award for her play Outside the Inside.
Abbey has spent the past year and a half working with local writers on their one act plays. She has worked with the company Make it Write frequently as a Director and has spent time workshopping new writing. In 2023 she is looking forward to directing "Lost in the Beat" as she got to see this in the early development stages and is excited and looking forward to this new challenge. Abbey has never worked with a choir before or live musicians so she is looking forward to the lessons she will learn along the way.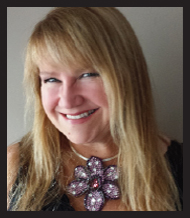 SUZY BARDON
Producer
Suzy has worked for a combination of software start-ups & incubator projects, and has managed teams at large corporates including IBM & SAP. She certainly likes a challenge…..and as this will be her first foray into theatre production, it will need all the tenacity and energy she can muster!
She will be predominantly helping with the business side; Project Management, Contracts, Venues, Sales & Marketing and Partner Collaboration (dementia charities, & Local Businesses).